Built by award winning Preston & Sons Construction.
Designed to suit, built to endure

Aesthetic design is vitally important for the well being of the human mind to create calm and relaxation, at the same time the build must be practical and sustaining.

Absolute precision

Whether buildings are square or round the vertical plains must be plum and horizontals level and true.

Multiple award winners

Many of our builds have won MBA Regional awards, because we strive to delight our clients.

The proof is in the quality

The quality is in the finishes and is attained through attention to detail.

Imagine, design, build

From concept, design drawings and build, we are with you all the way.

Collaboration

Partnering with our clients to bring their dream home to life.
Preston & Sons can bring your dream to reality
About Us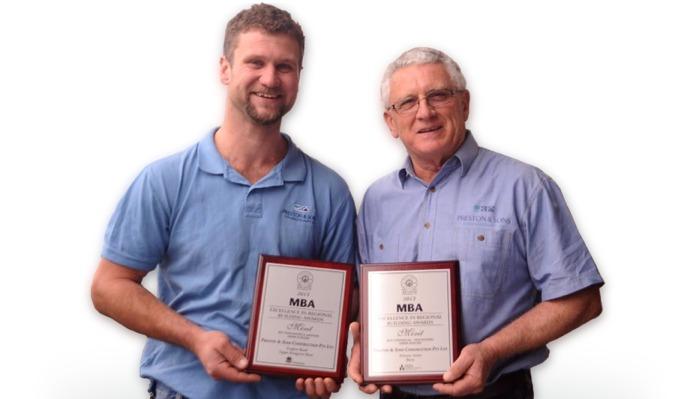 Richard Preston
0401 738 958
Preston & Sons came into being on the 27th January 2009 and was a commitment made between father, Bruce and son Richard Preston to form a company dedicated to the construction of prestige, innovative building projects. Between them Bruce & Richard had 40 years experience in the building and construction sphere.
Since the formation of the company we have embarked on some amazing jobs and have been awarded for our fine workmanship and attention to detail. Go to the team page for contact details. Our building area extends to the Kangaroo Valley, Berry and Nowra in the Shoalhaven areas.
Peruse all our pages to find your inspiration and don't miss out on the detail so you know what to expect before and during your build. Remember this may be the biggest investment you ever make so you want to get it as perfect as possible. Call us for expert advice.