Hear what our client have to say.
New Home
As we all know building a home is generally a very stressful but rewarding experience. Good project management and having reliable contractors to back the project are key to a successful final product.
Preston & Sons tick all these boxes. There was never a time when anyone stood around guessing. The site was always impeccably clean and in fact the cleanliness of the site was often commented on by friends of ours that visited during the process.
Often on site, I learnt about the respect and friendship that the local contractors have for Bruce Preston. This is obviously attributable to the way Bruce manages his staff.
Bruce and Richard also communicated well with the team of draftsmen and engineers who we enlisted for the project.
All in all our home was built smoothly, efficiently and with great care.
I would like to thank all the local contractors that Preston&sons employed for a job well done.
Finally who can say that they are still friends with their builders after a large job like this?
We can.
Thanks for building our dream!
Kind Regards
Vittoria & Norris Ingrisch
Renovation
It was our ambition to create a totally inside outside living experience by modifying our existing home and expanding the deck to take full advantage of our stunning view of Culburra Beach. To achieve this the team had to use specialised materials such as super sized glass door frames with an open span of 11 metres and an architect designed free standing louvered deck covering. Quite an achievement and what a beautiful and practical result - exactly as we had envisioned. Preston and Sons is a professional and reliable building company and we recommend them to anyone who would like to see their dream become a reality.
Regards
Doug & Leoni Sinclair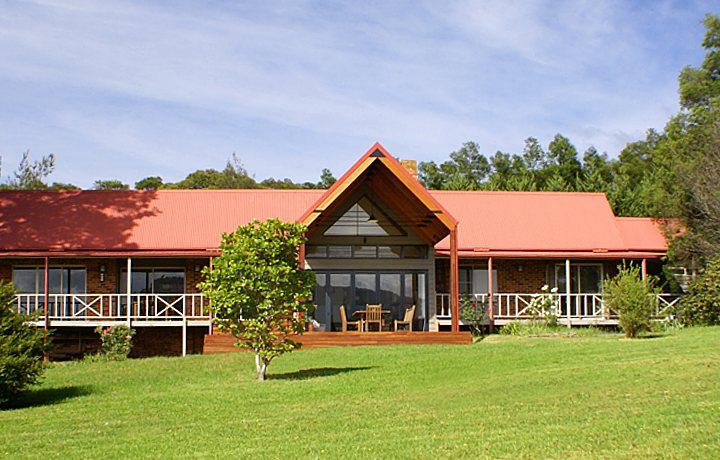 Renovation
We cannot thank you enough for the fine work you have done for us. A beautiful result and an amazing process. Thank you for your honesty, vision, quality work and endless good cheer.
Peter & Sarah Hatcher
December 2009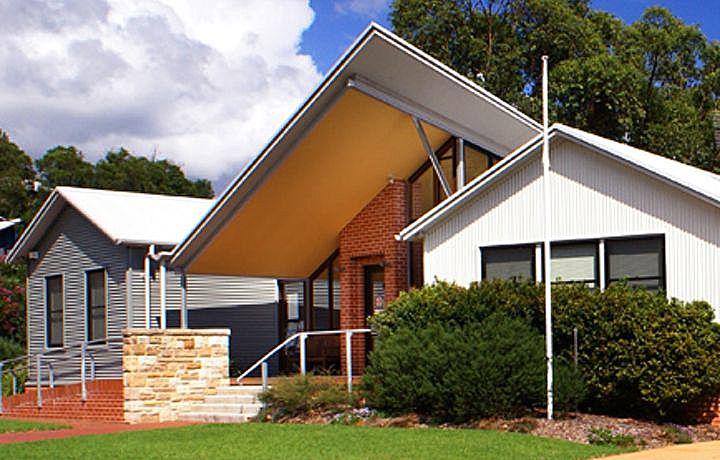 Commercial Building Appraisal
I, the undersigned, have worked in a supervisory capacity on building work where Mr Bruce Preston has performed the roles of site Forman and Project Manager. See left: Kangaroo Valley Ambulance & Medical Centre.
In each case, in my opinion, Mr Preston has carried out these roles in a diligent, practical and organised way.
Mr Preston's workmanship is above average. His knowledge of and experience in timber framing and fixing out is extensive.
Mr Preston has good communication(written and verbal) and problem solving skills.
Mr Preston in my opinion, has the experience and knowledge to discharge his responsibilities as a licensed contractor.
Sincerely,
D.C.Cox
(Bachelor OF Architecture, UTS)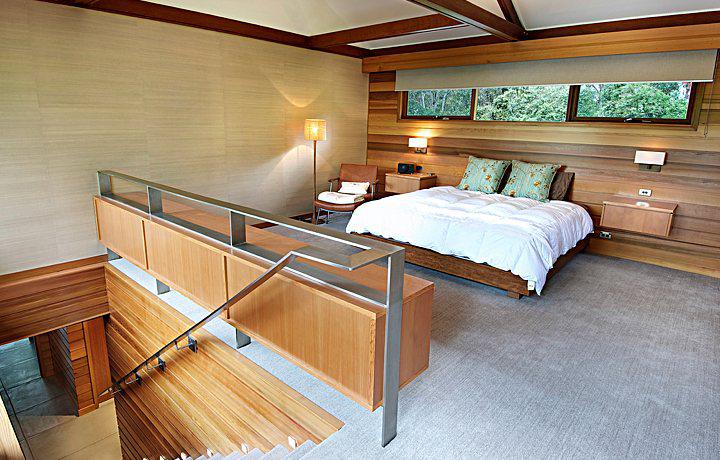 Building extension
With pleasure and confidence I recommend the services of Preston & Sons Construction.
They have just completed an alteration project in Kangaroo Valley for Brendan Wong Design, which required attention to detail, respect for the homes architectural pedigree and superior craftsmanship. These elements were adhered to professionally and pleasantly.
From the first meeting with Bruce and Richard Preston, I was impressed by their evident passion for building, their professional integrity and how gracious they are to deal with.
The Prestons clearly have the respect of those working with them. This was very important to us as we were not familiar with trades people in the area and relied on their stable of specialists to complete the project to exacting standards.
Please contact our office if you require further testament to Preston & Sons Construction.
Kind Regards,
Brendan Wong
B.APP.SCI (INTDES) / M.ARTS (INTARCH) /FDIA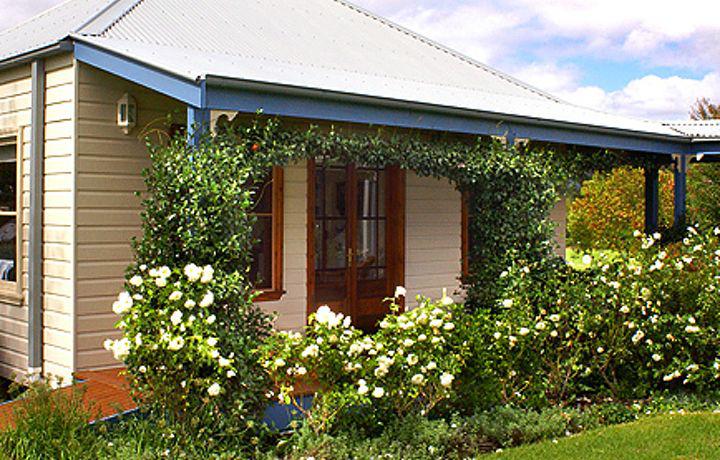 Building extension
Bruce has a disciplined approach to his work, is very punctual, and a man of his word. He arrives at the time and day he says he will. He takes pride in his work and is very accurate, always ensuring that the job is to size , plumb and square. His efficiency enables him to complete tasks ranging from simple to complex in the minimum time.
He is proficient with a wide range or building and carpentry power and hand tools which he owns and brings to the job each day. He also ensures that he maintains a good range of building hardware on site to prevent unforeseen job delays.
Sincerely
R.T. Bower
Church Warden
Kangaroo Valley Anglican Church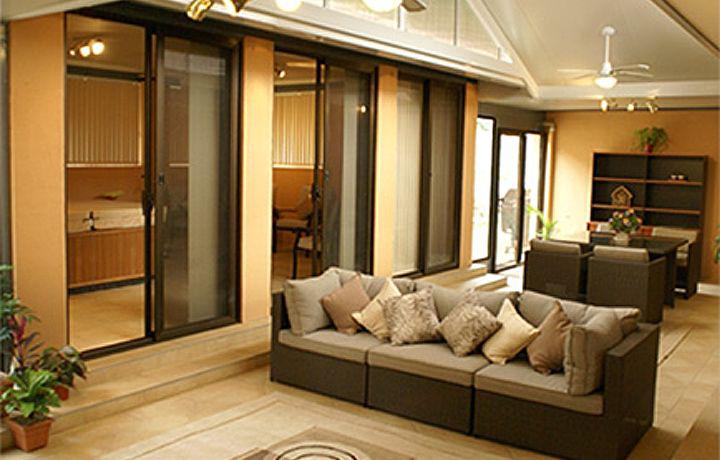 Building extension
It gives me great pleasure to write this reference for BRUCE PRESTON who I have employed as a project manager for the construction of an extension to my business property in Kangaroo Valley, Kangaroo Valley Views Bed & Breakfast from 2005-2007.
Bruce was recommended to me by a local trades person who had previously worked with Bruce and had found his work to be of the highest professional and ethical standard. Bruce had been involved with other local trades people, in the construction of the local Ambulance Station, which is an example of the dedication he has to community and public service. His services were at minimal cost in order to allow the construction to occur within the budget, funds raised by local contributions.
He was aware of the financial limitations of the project and endeavoured to maintain these limits . He was able to give monthly financial expenditure reports and we met frequently for discussions on the next stages before they were actioned. He was always punctual, had attention to detail and if plans needed reviewing, I would be contacted and the matter resolved.
He has a broad understanding of the construction industry, bricklaying, carpentry, electrical, painting, plumbing, roofing, gyprocking and tiling. His sub-contractors were willing to come to site, with short notice, they were treated in a professional and business like manner, work colleagues for many years.
I found Bruce to be friendly, courteous, respectful at all times. I would recommend him, "old fashioned", trustworthy, caring, great service. I can personally guarantee the employer that they would be more than happy with his services.
Margaret L Boys